Let's take a moment to realize that how old are we because it's already the 16th Year of our all-time favorite film Kabhi Khushi Kabhi Gham aka K3G! (as being fondly called by the fans)
Admit it. K3G is your go-to movie when you're happy, sad, F*%#, or simply empty inside. It's that movie which always makes one smile while hopping on some popcorn on a lazy Sunday afternoon, isn't it? Today on the 16th Year of K3G let's recall all our favorite and the most epic dialogues from this 2001 family drama and a massive hit by ace director Karan Johar.

1.  "How dare you! Tumhe koi haq nahi banta ki tum itni khoobsurat lago." (Poo being Poo!)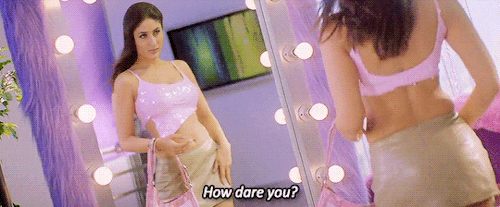 2. "Kaun Ashfaq miya keh rahe hain… bade mazaaki ho, bade mazaaki ho!"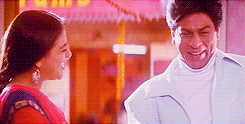 3. "Main keh rahi hu Rukhsaar, main keh rahi hu. Woh meri dukaan hadapna chahta hain!"

4. "Gamlaaaaa! Gamla nahi vase sorrryyy!"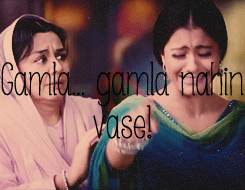 5. This is thakuraeen. 50 KG free hain leja!"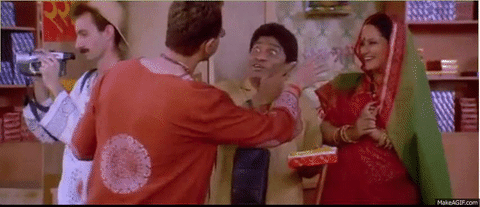 6. Our favorite, Poo's – "Hallelujah!"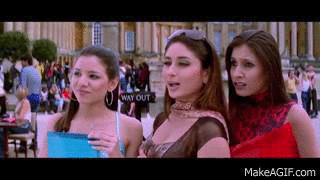 7. "Apki halwai ki dukaan… toh main hadap ke hi rahunga."
Haaye!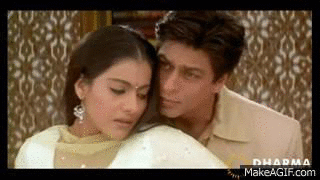 8. "Kaha gaye bhai… kahaa gayeee??? ARREEE AMREEECA CHALE GAYE!" ?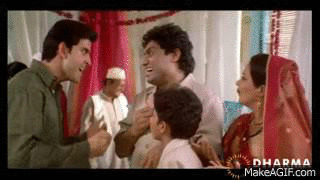 9. "Morning Sprightley… agayi kamini bacchi chodhne?"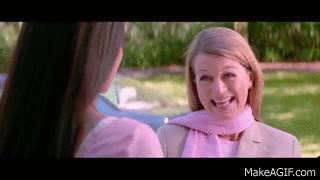 10. Hey Poo! Movie tonight? "Tell me how it waaaaaaaaas."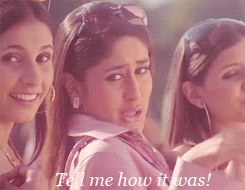 11. "Kaun hai ye, Jisne dobara mudke muje nahi dekha?" 
(Because we love Poo!)
12. "Oh hello, Mrs. Sprightley!" "Oh hello Sugar!" "Would you like some tea?" "Yes! With a drop of lemon in it." "Oh! And something to go with it?" "Some cookies please." "Cookieeeesss" "Lovelyyyyyyy…. CHADDO!"
13. "Ye joke tha?" "Tha toh!" "I don't like jokes." "I don't like you!" (Rahul & Anjali are Bae's ❤️)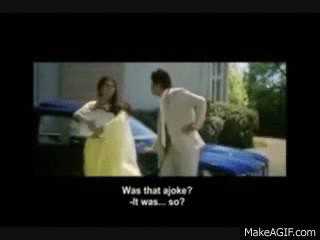 14. "Keh diya na! bas, keh diya!" (Jaya Bachchan's version of this dialogue is the best. Isn't it?)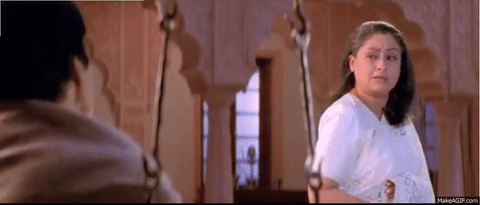 15. "MOM! Take a chill pill!"

If we'd say this to our mom's… Shell be like – Ek Thapar Khayega Nalayak!?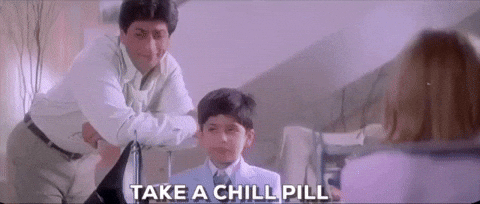 16. "Chandu ke chacha ne chandu ki chachi ko chandni-chowk mein chandani raat mein chaandi ki chammach se chatni chatayee!" (We saved the best for last!)
GIF Source: https://giphy.com/
Dayam! We still can get over this movie. Can we? ❤️
If at all while we were mouthing these dialogues and we forgot to mention any of your particular favorite one, please comment it below.. Keh diya na…Bas! ?